Report from Programme Committee (2006 – 2008)
Co-Chairmen: Janice Choi, Patricia Yeung
Over the past two years, we have invited a number of distinguished speakers from different sectors to speak to our members on an array of topics covering arts and culture; finance; health; environmental issues; and women services in Hong Kong.
Arts and Culture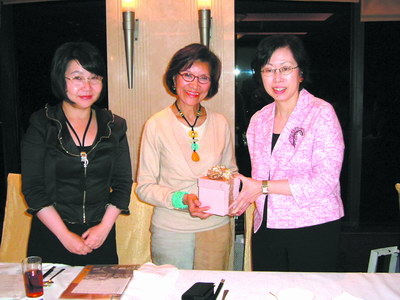 Our biennial programme of talks was kicked off by Ms. Kai Yin Lo, a well-known jewellery designer, who on 7 November 2006 shared with us her insights on the historical and cultural aspects of "Traditional Chinese Jewellery". Towards the end of the biennium on 4 March 2008, Mr. Ku Tin Lung of Chung Ying Theatre Company delivered a most interesting talk on the role of drama as "educational tools for youths."
Finance
Towards the close of the calendar year 2006, on 5 December 2006, Mr. Clifford Chiu, Managing Director of JP Morgan Asset Management, gave us a few investment tips as to "The Investment Buttons in 2007". We hope members have indeed profited from investment advices given by him in an incisive and colourful presentation. A second talk on investments was organized on 6 May 2006. Mr. Paul Pong, a noted fund manager and investment adviser, gave us some timely advice on stock picking in the wake of the market turmoil earlier in the year.
Women Services
We were also delighted to have the Chairman of the Women's Commission and a fellow Zontian, Ms. Sophia Kao, to speak to us on the work of the Commission on 9 January 2007. This was soon followed by another talk on a related topic – Women Services and Enpowerment – given on 7 August 2007 by Ms. Fong Man Ying, a highly regarded social worker in this area.
Environment Issues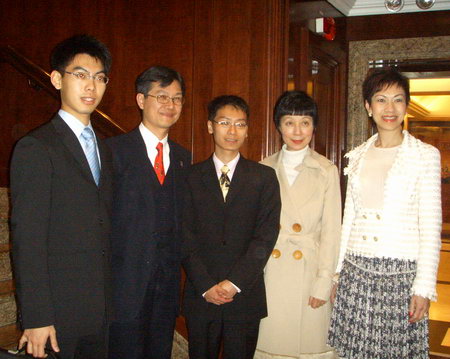 On 3 April 2007, Mr. Gilbert Mo, a noted speaker on environmental issues, was invited to speak to us on the "Water Crisis in China", a subject that provoked a lively debate during the question-and-answer session that evening.
Female Health Issues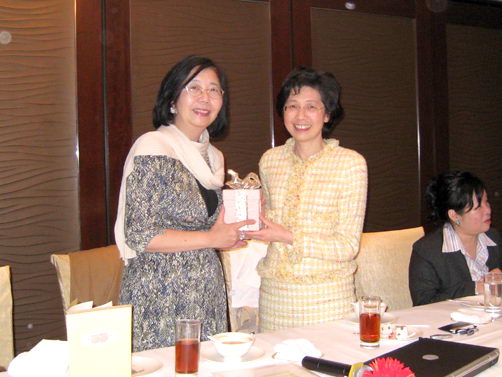 Dr. Cecilia Cheon was our guest speaker on 5 June 2007. She gave an informative talk on some common aliments that befall women in menopause. On 8 January 2008, Dr. Polly Cheung, an acclaimed authority on breast cancer, spoke to us on "Breast Cancer Prevention and Early Detection".
As we complete our tenure as co-chair of the Programme Committee, we wish to thank our Members for their support of the Programme Committee in the last two years. Our special thanks go to all our speakers who took the time from their busy schedules to share with us their knowledge and life experiences, helping us to learn more about the world around us.