Report from Membership and Classification Committee (2010 – 2012)
Co-Chairs: Yvonne Chua, Wendy Siu
Following the induction in February 2012 of our new member Ms Viola Man, we are pleased to report that our current membership has increased to 52. Viola comes from a new business sector namely Chinese medicine.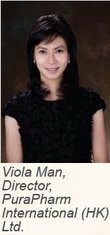 We are also excited that our Zontians have continued to receive strong recognition for their achievements. Zontian Anne Chen has been awarded the "Pro Bono Distinguished Service Award" in 2011 by the Law Society of Hong Kong pursuant to her outstanding community work. Zontian Mabel Mak has been presented a silver badge by the Ministry of Environmental Protection (中國環境保護部宣傳教育中心) for her great contribution to environmental work and has also been appointed as their Honorary Advisor. In addition, she received a Certificate of Honour for being recognized as「青海省政協委員會第十屆優秀政協委員」。
On the other hand, Zontian Christine Fang was inducted earlier this year as the Hong Kong University of Science and Technology Chapter Honouree of the Beta Gamma Sigma (BGS) 2011, a long-standing and prestigious association that recognizes both academic excellence as well as business and community leaders with outstanding achievements in their respective fields.
On special appointments, we are pleased that Zontian Wendy Siu has been appointed as Vice President of Alliance Francaise Hong Kong as from June 2011, an organization in Hong Kong since 1954 to promote French culture in areas of language, literature, art and music. Last but not the least, Zontian Yvonne Chua has just been elected as President of Licensing Executives Society International (LESI) for the term 2013 to 2014. LESI is a global business association made up of 32 national and regional societies, representing more than 10,000 individual members in over 90 countries, all involved in the licensing, transfer and management of intellectual property rights.
We are most proud of and encouraged by the distinguished achievements of our sister Zontians.
The Committee has also continued to organize special luncheons with Zontians to foster sisterhood. With joy and in unity we join hands together in continuing to pursue Zonta's goals of service for our community.