Report from Fund Raising Committee (2014 – 2016)
Co-chairs: Angela Ho, Viola Man, Louisa Wong
The theme of our fundraising event last year was aimed at promoting food and beverage cultures while supporting the underprivileged women in Hong Kong. As a prelude to this event, on 4 July 2015, we organized a dessert competition in collaboration with the Hong Kong Correctional Services and Hong Kong Single Parents Association. Women inmates and single mothers were invited to take part in the dessert competition held at Lai King Correctional Institution to show off their culinary skills. We are honoured to have as our judges the renowned celebrity chef, Mr. Jacky Yu, the Commissioner of Correctional Services , Mr. Issac Yau, President of the HK Single Parents Association, Ms. Jessie Yu, our Club President, Dr. Lilian Lau and our Co –chairman of the Fund Raising Committee, Ms. Louisa Wong. Apart from choosing one overall champion from each participating organization, awards for each of the most environmentally friendly, creative, delicious and presentable categories for the desserts were granted. The 2 winning desserts were served during the fundraising dinner event.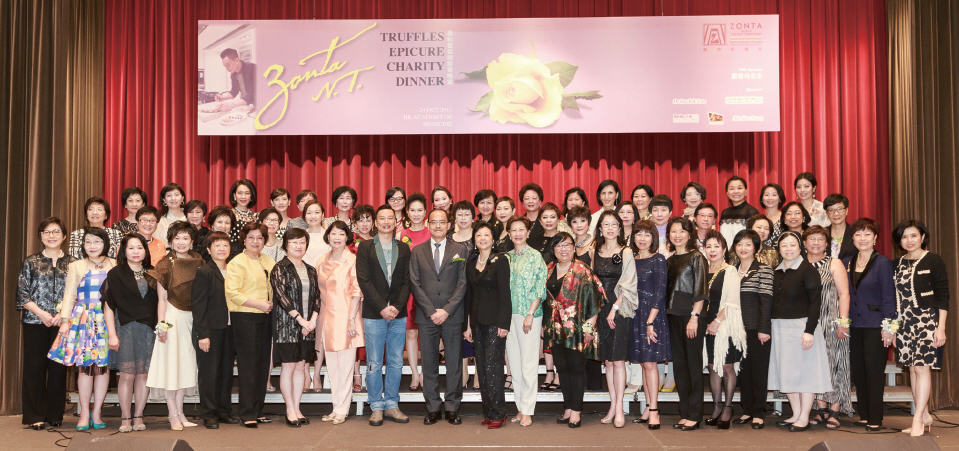 On October 24, 2015, we held a fundraising dinner entitled "Truffles Epicure Charity Dinner 2015" at the HK Academy of Medicine. The truffles menu was designed by Mr. Jacky Yu with an emphasis on economizing on food waste in the designs. Funds were raised through sales of tables, lottery tickets, advertisements, sponsorships and commissions gained from operators of 10 booths set up in the foyer of the venue. Our program included singing performances by Sacred Heart Canossian College Senior Choir and our members, a dance performance by Youth Outreach and most poignant of all, speeches by the 2 winners of the dessert competition. Each winning dessert had a story of love and hope behind it and guests were moved to tears while the winners told their stories.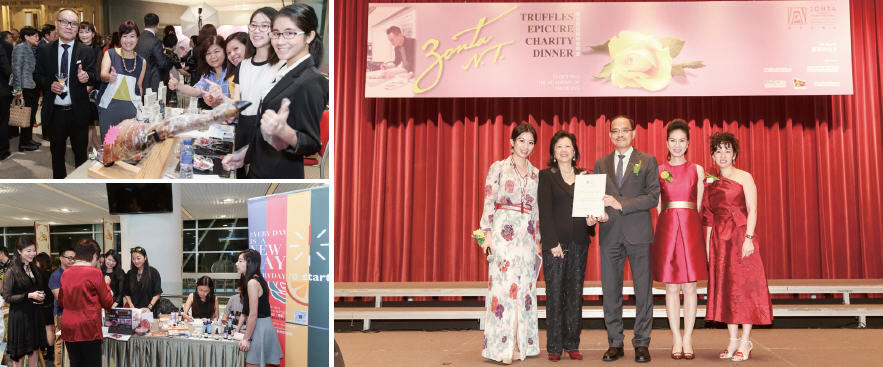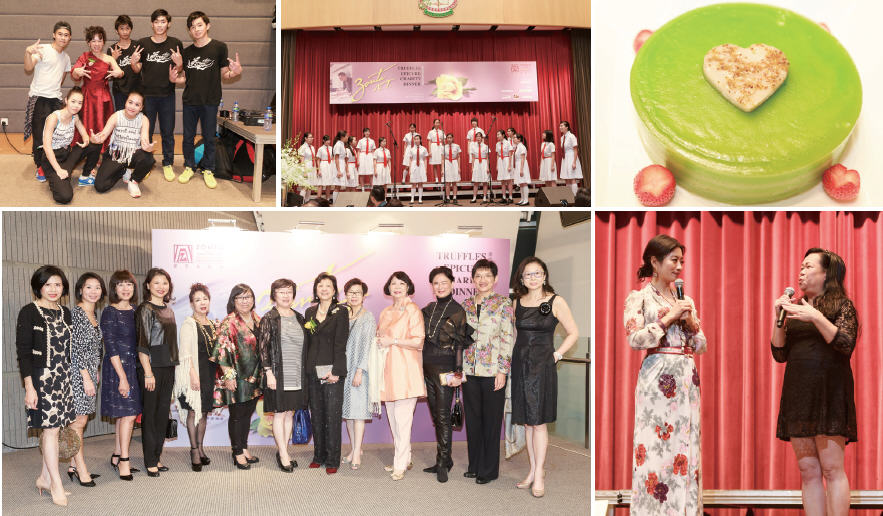 The whole event raised approximately HK$1,300,000. We would like to express gratitude to all our patrons, sponsors, donors and fellow members for their generous donations, contribution, participation and support without which our fundraising event would not have achieved such a success!