Report from Attendance Committee (2014 – 2016)
Co-chairs: Madeleine Ling, Marisa Kwokfrom our business meetings due to their overseas assignments or work commitments, and heavy travel schedules of many members, we registered a 98% achievement of our attendance target for Board & Business Meetings alone. In addition to our monthly meetings, members took the opportunity to participate in our Service meetings, Service projects as well as Fellowship functions which encompassed local and overseas visits.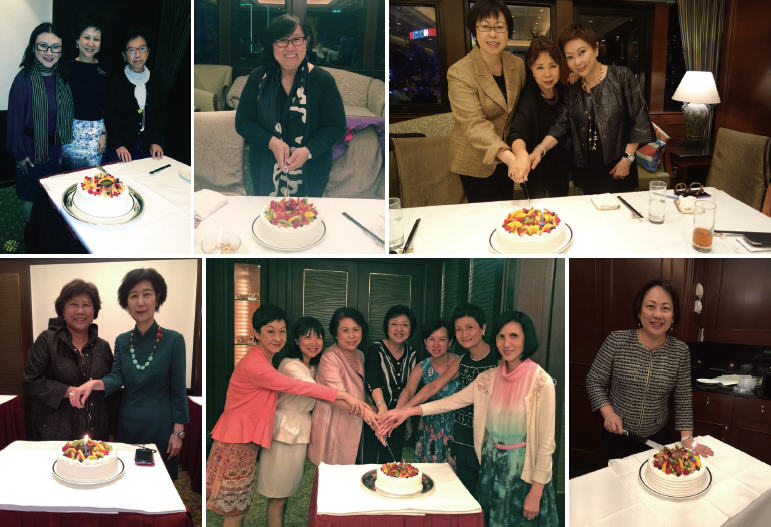 To encourage our members' attendance and participation in our business meetings, service projects and fellowship events, we adopted a three-pronged scoring system. Each attendance in these meetings and events was given one point. To enable better planning, RSVP to business meetings were given one-quarter of a point. The highest three scores achieved by members for this biennium other than the President with 49 points, were Eunice Chan, Teresa Lin, Marisa Kwok and Mowana Tse. To show our appreciation to these members for their strong level of commitment, a souvenir will be presented to each at our Installation Ceremony for the next biennium.
Moving forward, we pledge to make every effort to sustain and enhance this high level of commitment from all our members, as our Zonta spirit continues to flourish.